Planetree: Easy tree planting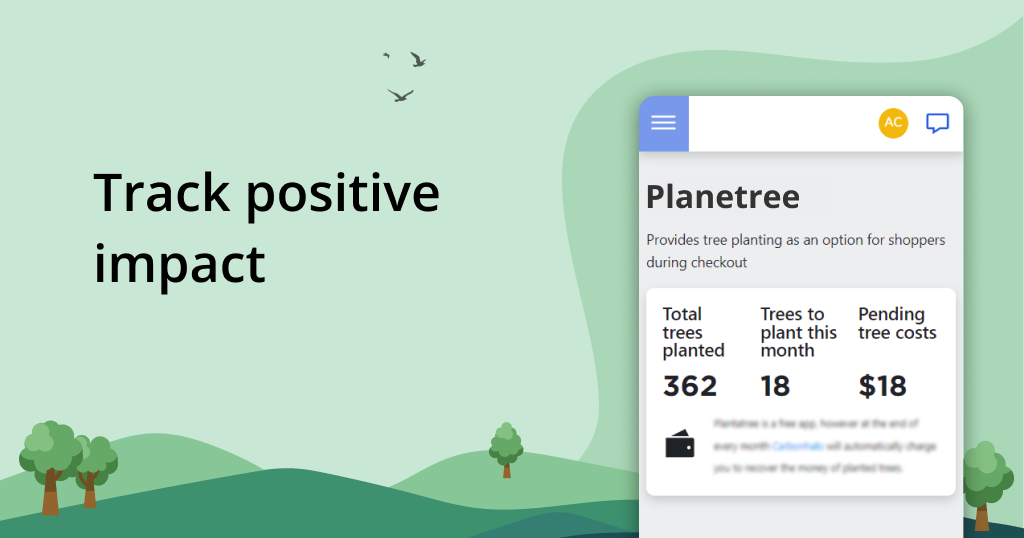 Enable your store and customers make positive impact on the environment
Zero cost to you as a store
Customers are increasingly becoming more eco-conscious - let them make a difference
Encourage customers to spend more within your store and boost your brand
Track and share the positive impact you and your customers have on the environment
Boost your brand and increase sales with store enabled climate action
Planetree offers an eco-friendly solution for stores to have a positive climate impact by planting trees during checkout.
Planetree lets you choose between Merchant Mode and Customer Mode. In Merchant Mode, trees are planted on behalf of customers and can be used as a promotional tool. Store owners can set a minimum order value to trigger tree planting and incentivize customers to spend more. This mode improves brand image and provides valuable content for social media. In Customer Mode, the widget allows customers to select the number of trees they want to plant, with the cost included in each order as a surcharge. Planetree automatically tracks and deducts the tree costs from the merchant's account, resulting in zero cost in this mode.
Customers can learn more about the reforestation projects through a widget. To enhance their brand, businesses are encouraged to assess and minimize their negative climate impacts using Carbonhalo's free tools and strategies for positive impact.
Planetree: Easy tree planting
We use cookies and similar technologies to remember your preferences, measure effectiveness of our campaigns, and analyze depersonalized data to improve performance of our site. By choosing «Accept», you consent to the use of cookies.