FraudLabs Pro Fraud Prevention
Price:
Free to $1249.95 / month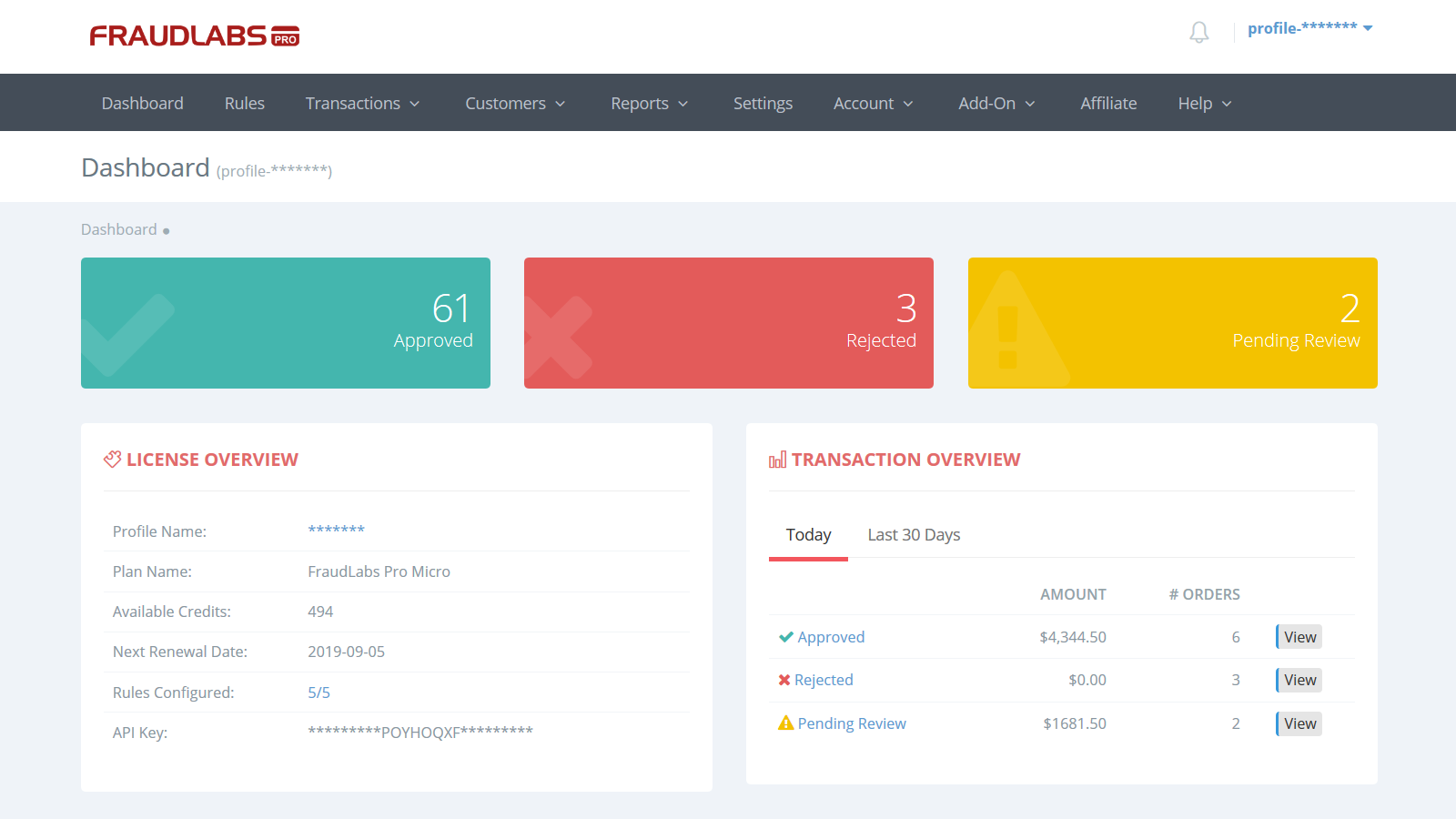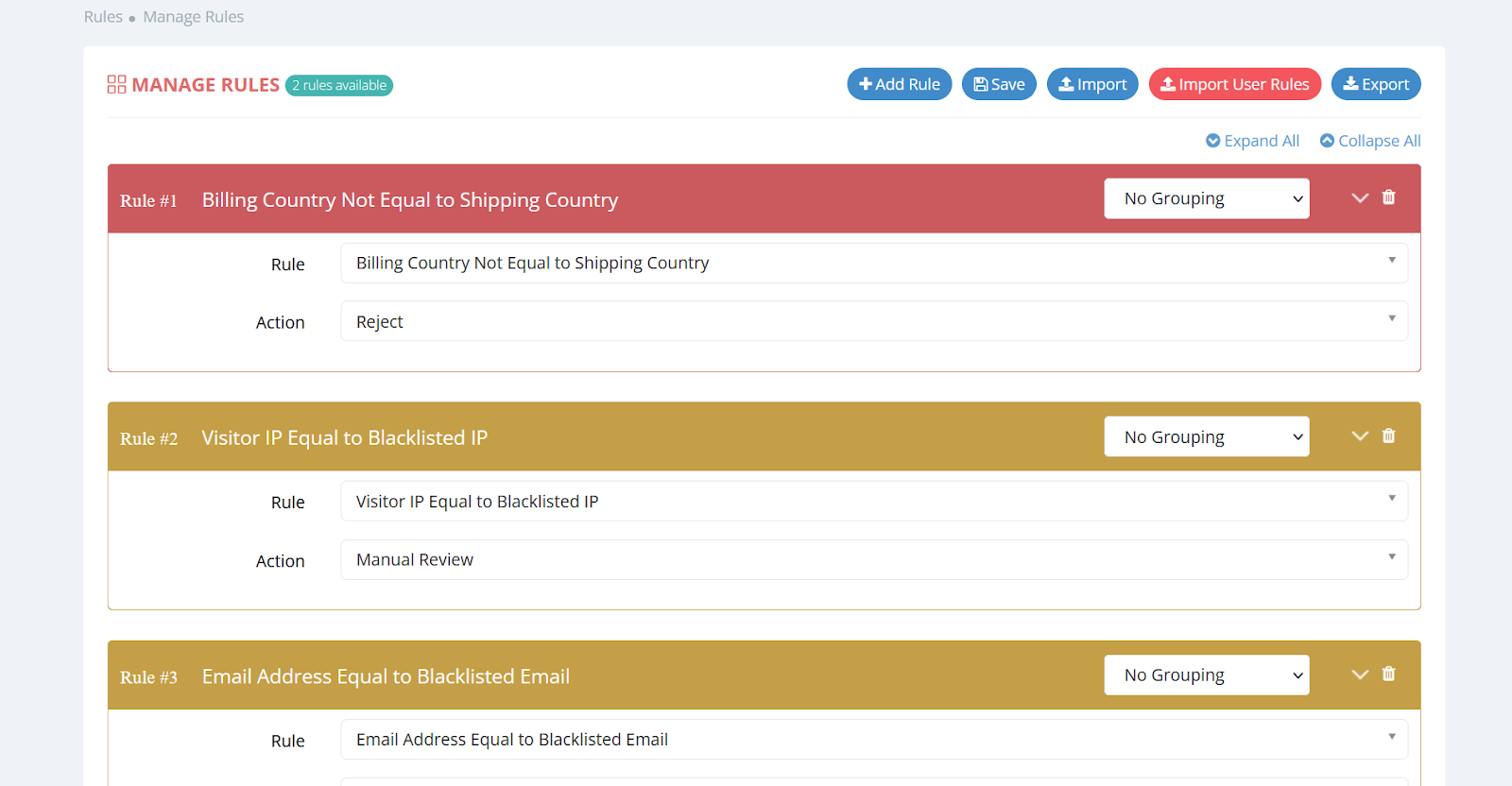 Payment fraud prevention solution to minimize fraud losses and chargebacks
Reduce fraud losses & chargebacks
Customize your own fraud validation rules
Protect your store with free fraud prevention plan
Protect your online store from payment fraud
FraudLabs Pro Fraud Prevention App screens your incoming orders and helps you to detect the fraud orders. It is equipped with advanced algorithms to validate a huge number of elements in a fraction of a second to uncover the fraud orders accurately. Below are the keys validation:
IP address validation
Anonymous proxy validation
Billing & shipping address validation
Ship forwarder address validation
User account validation
Email address validation
Credit card BIN validation
Transaction validation
Device validation
Blacklist validation
Why FraudLabs Pro?
Flexibility. You can use the fraud score, or customize your own fraud validation rules, or a combination of both, for fraud detection.
Free. We offer you a free plan to start fraud protection on your online store.
Trustworthy. We have been in the fraud prevention industry for more than 10 years. And our solution is used by thousands of merchants globally.
FraudLabs Pro Fraud Prevention
Price:
Free to $1249.95 / month
We use cookies and similar technologies to remember your preferences, measure effectiveness of our campaigns, and analyze depersonalized data to improve performance of our site. By choosing «Accept», you consent to the use of cookies.