[[NEW APP!!]]
Apps Mav is excited to launch our new loyalty & media marketing app, Gratisfaction!
Gratisfaction is a social marketing platform for boosting your leads, referrals, followers, purchases & engagement.
Gratisfaction allows you to set up a highly effective loyalty program, instant rewards, referrals and social media giveaways. There are many exciting ways to reward customers including purchases, social media actions, quizzes, surveys, referrals and more!
Gratisfaction is your all in one social loyalty, promotion, rewards and engagement program. Watch your casual visitors turn into valuable leads, followers, referrals and ultimately: repeat customers!
Features
• Easy DIY Setup
• Customized loyalty and referral programs
• Instant rewards or points
• Social media giveaways
• Variety of ways to reward customers
• Engaging pop-ups to capture leads
• Challenging games to boost customer engagement
• Viral social media campaigns
Gratisfaction is free with all features included, for up to 10 loyalty members. After this, you only pay based on the number of members that enroll in your loyalty program.

Install the free app here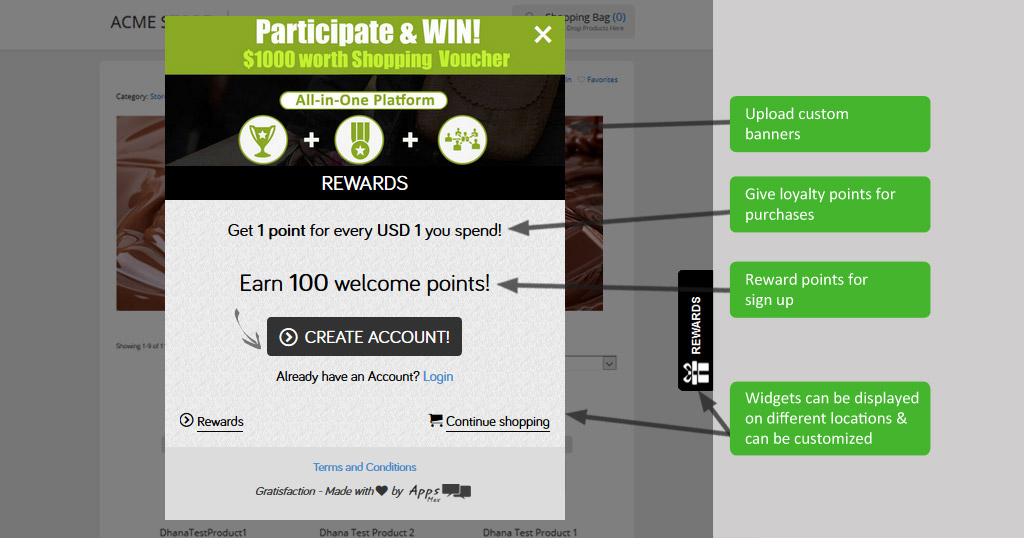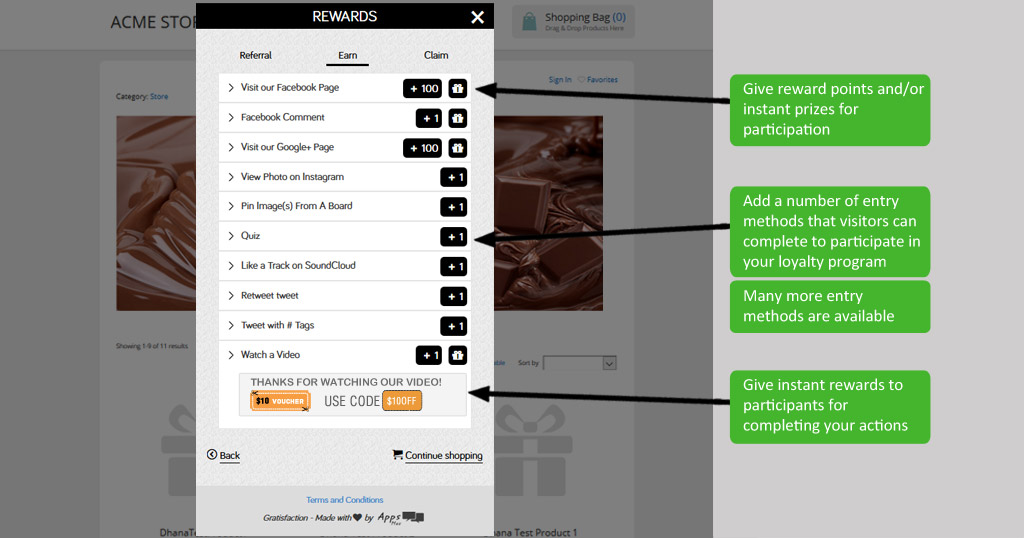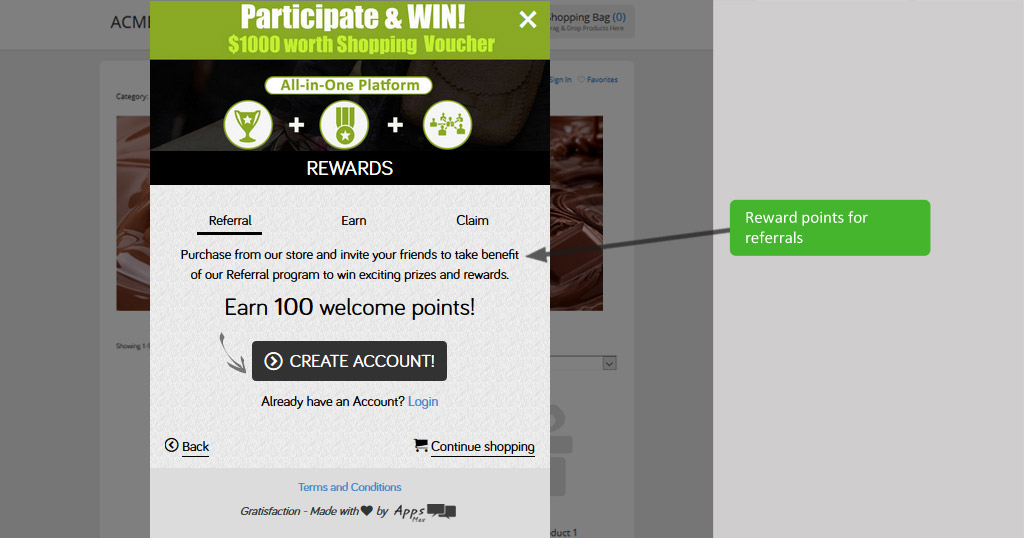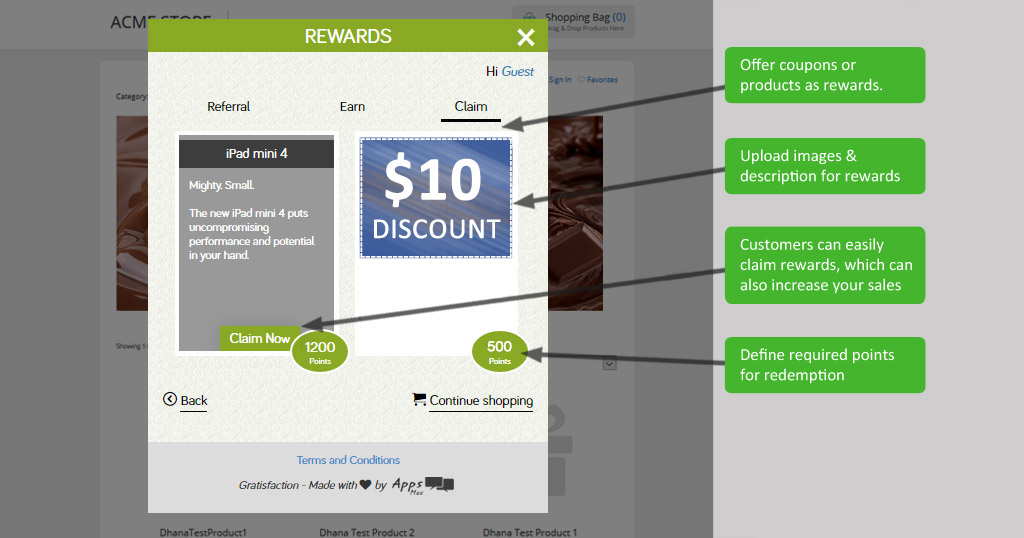 For any support or questions, please send us an email at
sales@appsmav.com