Hi all!
I just finished a new app that allows you to automate the upload of product gallery images:
Bulk Gallery Upload for Ecwid
App page:
https://ecwidbulkgalleryupload-smartmartcomua.rhcloud.com/
Click the big blue button to install: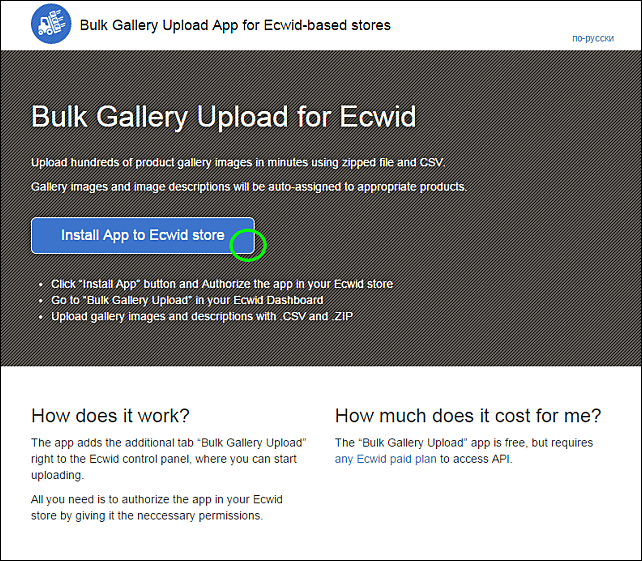 Need your permission to access the store by API: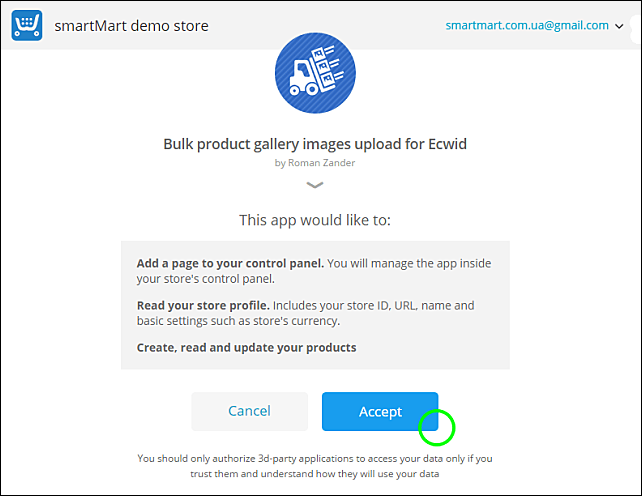 After you once authorize the app, you will see "Bulk Gallery Upload" added to your Control Panel: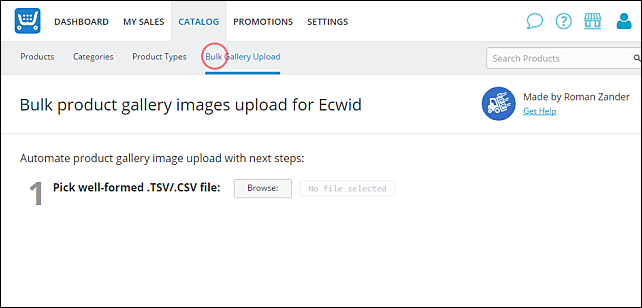 The app needs a CSV table with Tab as a delimiter and UTF-8 encoding to manage gallery upload.
In my experience, the "OpenOffice Calc" app from free "OpenOffice" package is more user-controllable for format and character encoding. You can download it here: http://www.openoffice.org/download/
Quick help about how to prepare ZIP and CSV for uploading is here:
https://ecwidbulkgalleryupload-smart...com/#quickHelp
The "Bulk Gallery Upload" app is free, but requires
any Ecwid paid plan
to access API.
Your questions and comments are welcome.