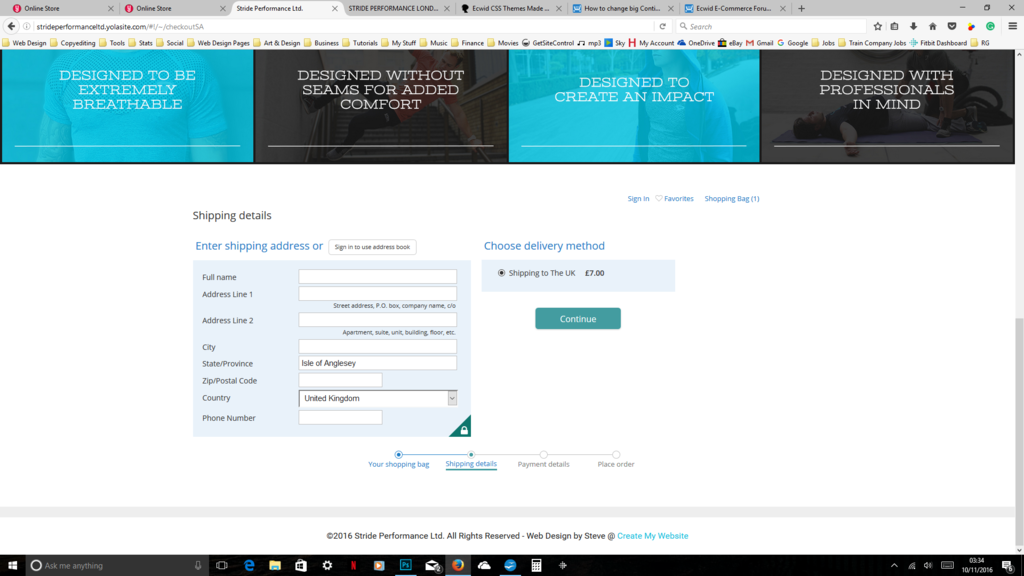 There seems to be quite a bit about that helps with the customisation of the main storefront in Ecwid, however, I'm having trouble finding any code for how to customise the colour of the continue button, SSL icon, progress trail, and "sign in to use address book" button on the Shipping Details page; and other buttons, etc. on pages other than the main ones.
The same is also true for the customisation of the "continue shopping" button (the one on the shopping cart page and the one that pops up when you empty your cart), the "clear bag" button, and the "coupon submit" button, all on the shopping cart page.
Is there a simple line of CSS code that changes "all" of your buttons and accents to the same colour?
Any help would be very much appreciated
Steve.