Easy Contact Form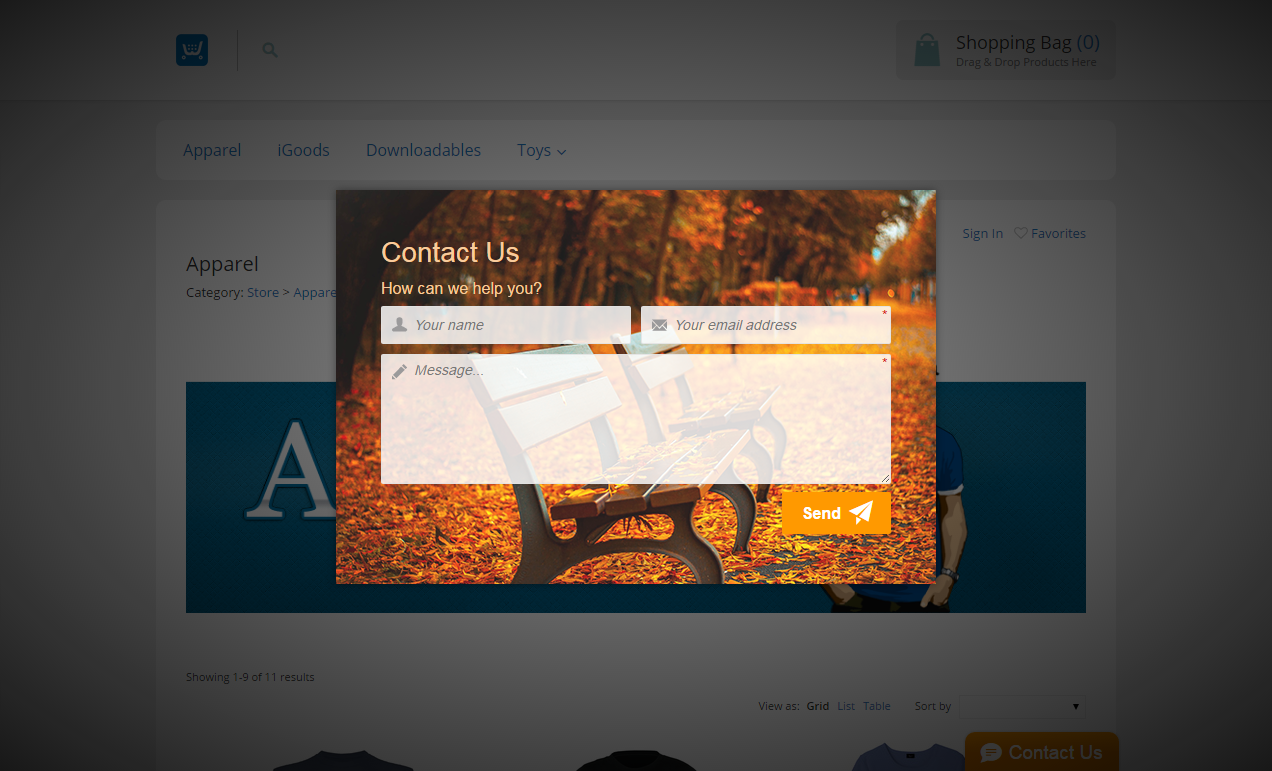 Responsive and Fully Customizable Contact Form. Add/edit fields and add custom background image
Responsive and Customizable Contact Form. Add a beautiful background image and impress your customers
Customize Templates for Customer Reviews and Feedback. Embed or stand alone option.
No coding required. Easy Installation. Won't slow down your website. Secure with Ajax and HTML5 technology
Your customers can contact you immediately with our stylish and fully customizable contact form
Improve the functionality of your website with our free contact form. Customize your background image and add/edit fields. Improve your branding and impress your customers. No coding required. Extremely easy to setup and use.
Free Features:
In addition to your free contact form tool you also get unlimited use of our Facebook live chat, social buttons, promo bar and mobile messaging bar to add class and distinction to your website.
Demo
Check out the demo store!
Easy Contact Form
We use cookies and similar technologies to remember your preferences, measure effectiveness of our campaigns, and analyze depersonalized data to improve performance of our site. By choosing «Accept», you consent to the use of cookies.