Instamojo: India's easiest payment gateway
Price:
INR 200+ / month, free trial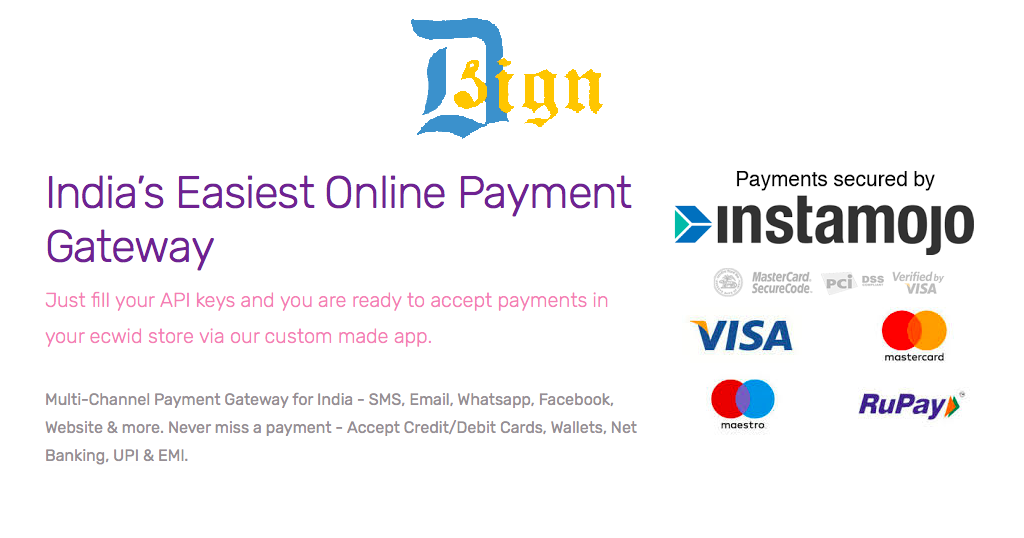 Accept payments from India's simplest payment gateway
Easy to use: Just Fill your API keys
Perfect Integration: No technical knowledge required
Affordable pricing: The most affordable app with ultimate features
India's simplest payment gateway now available by D. Sign
India's Easiest Online Payment Gateway.
Just fill your API keys and you are ready to accept payments in your online store via our custom made app.
Multi-Channel Payment Gateway for India - SMS, Email, Whatsapp, Facebook, Website & more. Never miss a payment - Accept Credit/Debit Cards, Wallets, Net Banking, UPI & EMI.
Your card will be charged automatically at every billing cycle. If you need to cancel this subscription any time, you may contact the app developer via email at support@dsignsoftech.com.
Instamojo: India's easiest payment gateway
Price:
INR 200+ / month, free trial
We use cookies and similar technologies to remember your preferences, measure effectiveness of our campaigns, and analyze depersonalized data to improve performance of our site. By choosing «Accept», you consent to the use of cookies.