Apps
Let's take your store to the next level
Our developers can build unique things for your specific needs. Describe your idea, and we'll come up with the best solution for you.

Custom development hours are paid extra. Annual Business and Unlimited plans already include 2 and 6 hours of free customization respectively. Submitting a customization request is free.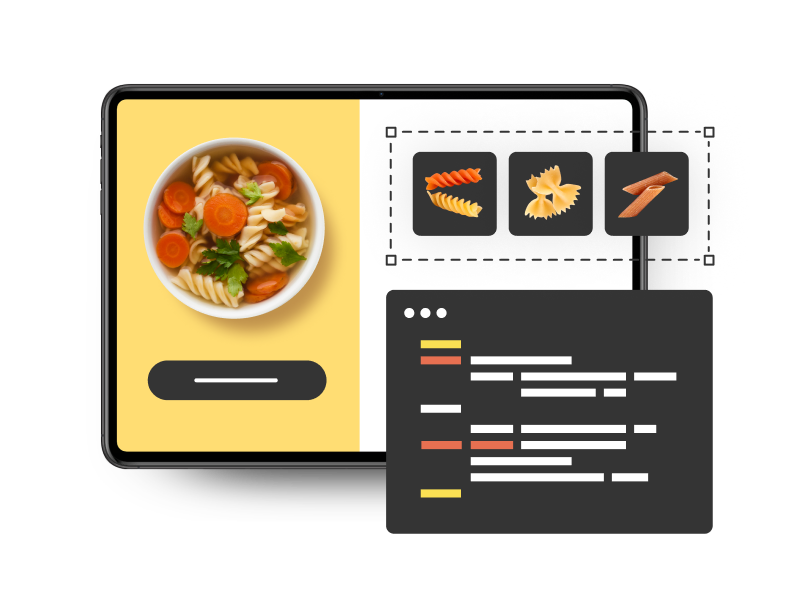 Apps for marketing on Ecwid offer tremendous value for businesses of all sizes. Marketing apps enable you to collect customer feedback, drive additional sales through effective advertising and much more. Plus, marketing apps are easy to deploy and may help your company differentiate itself from rivals.
Key Benefits of Marketing Apps
Ultimately, apps for marketing offer numerous benefits, including:
Additional Customer Insights: Use advanced analytics to learn about your target audience.
Improved Customer Loyalty: Offer coupons and rewards to drive customer loyalty.
Enhanced Engagement: Provide customers with relevant information about your brand, products and services to boost engagement.
Marketing Automation: Leverage marketing automation tools to grow your business quickly.
Increased Website Traffic: Explore ways to drive targeted customers to your website.
Marketing apps enable you to spread the word about your company and its portfolio to consumers across the globe. As a result, apps for marketing may help you increase your sales, bolster your customer interactions and drive long-lasting customer partnerships.
Why Should You Use Apps for Marketing?
There are many reasons to deploy marketing apps:
Support in Multiple Areas: Whether you're searching for innovative ways to make shopping fun for your customers or build a network of affiliate marketers, many marketing apps are available to fulfill your business needs.
Easy to Use: Apps for marketing are simple to use, ensuring that you won't have to allocate substantial time and resources to implement these apps into your day-to-day operations.
Budget-Friendly Apps: Many marketing apps are available for free, which means you won't have to worry about breaking your budget to reap the benefits of superior apps for marketing.
Browse our marketing apps, and you're sure to find apps to help you promote your business effectively.
We use cookies and similar technologies to remember your preferences, measure effectiveness of our campaigns, and analyze depersonalized data to improve performance of our site. By choosing «Accept», you consent to the use of cookies.