Yandex Metrica: Website and Ecommerce Analytics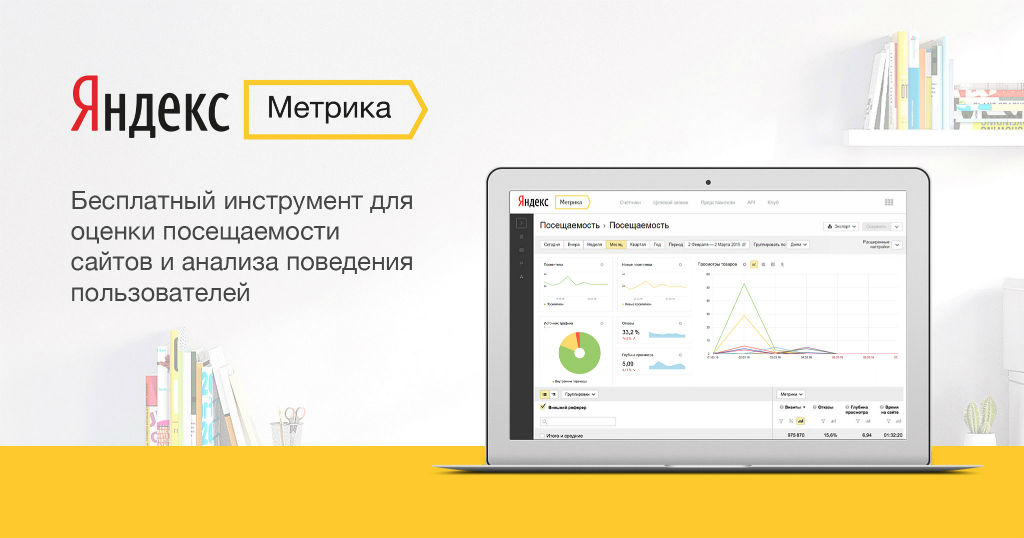 Connect Yandex.Metrica analytics tools with your online store
Полная интеграция с Яндекс.Метрика
Простое добавление счетчика
Работа с данными по электронной коммерции
Интеграция сервиса Яндекс.Метрика с поддержкой eCommerce аналитики
Disclaimer: This application is built especially for Russian merchants to track and analyze store data with the popular analytics service from Yandex.
Яндекс.Метрика позволит вам оценить эффект рекламной кампании для интернет-магазина, отследить интерес и проанализировать поведение покупателей на витрине.
Вебвизор поможет вам следить за действиями посетителей на сайте: наблюдайте за зонами активности пользователей на сайте на видеозаписях их посещений.
Карта скроллинга позволит проанализировать как распределяется внимание посетителей сайта на определенных областях страницы. Электронная коммерция поможет вам анализировать просмотры товаров, добавление/удаление товара из корзины, а также завершения заказа.
Полное понимание поведения посетителей с помощью Яндекс.Метрики поможет вашим покупателям сделать выбор в пользу вашего бизнеса и впоследствии увеличить оборот вашего магазина.
Yandex Metrica: Website and Ecommerce Analytics
We use cookies and similar technologies to remember your preferences, measure effectiveness of our campaigns, and analyze depersonalized data to improve performance of our site. By choosing «Accept», you consent to the use of cookies.