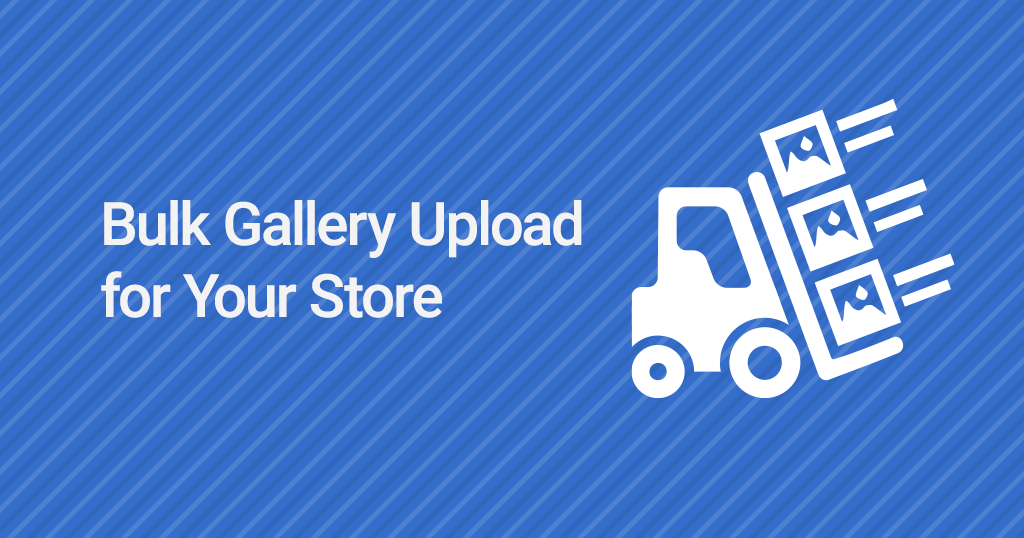 Bulk Gallery Upload for Your Online Store
You no longer need to pick images one by one
Organize clear the dependences of products, picture file names, and captions using the CSV table
Gallery image titles is possible on virtually any language (even Thai or Chinese for example) thanks to Unicode
You can start bulk uploading directly from the Online Store Control Panel
Upload hundreds of product gallery images in minutes using zipped file and CSV!
Need to automate upload gallery images? This is the way.
Collect all the pictures you need into a single ZIP-archive. Warning: Be careful about file names: due to ZIP standard restrictions, use only ASCII characters ("A-z", numbers, points, commas, hyphens and underscores are valid).
Organize the dependences of products, picture file names, and captions using spreadsheet:
Export products to Tab-delimited .CSV (Product ID column is required).
Edit .CSV file: add "gallery_image" and "gallery_image_title" columns (required).
Fill cells with image file names and descriptions ("product_id" cell value is required to link gallery image with appropriate product).
Save this .CSV as Tab-separated, Utf-8 encoded (Some programs saves this format with .TSV or .TXT file name extension).
Open "Bulk Gallery Upload" app in your Store Dashboard. Pick .CSV and .ZIP files, select options, and press "Import gallery images" button.
Enjoy gallery uploading.
Knowledge base: https://smartmartcomua.freshdesk.com/support/solutions
We use cookies and similar technologies to remember your preferences, measure effectiveness of our campaigns, and analyze depersonalized data to improve performance of our site. By choosing «Accept», you consent to the use of cookies.