Trend Finder
Price:
$4.99 / month, free trial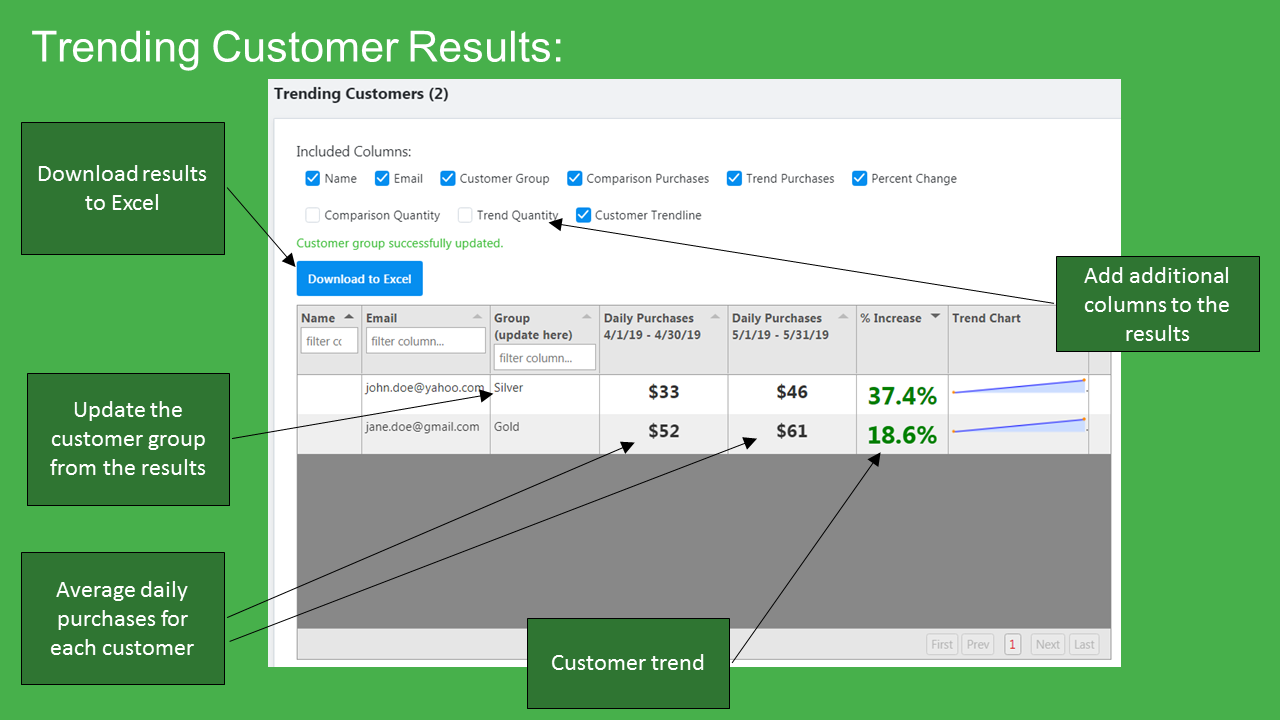 Quickly identify your trending products and customers
Identify your trending products over the last week or month.
Identify customers that have increased their purchases over the last week or month.
View all results in an easy-to-use dashboard that can be exported to Excel.
Trend Finder Lets You Focus on What's Selling
Some products are more popular than others – we find the products that have increased in popularity to help you get a deeper understanding of your historical and current trends.
Your customers may change their buying habits – our easy-to-use dashboard shows you these customers so you can take action.
Trend Finder also uncovers products that aren't selling well, when they last sold, and how much inventory is at risk.
Use our dashboard to identify seasonal products that are performing better or worse than last year.
Demo
Check out the demo!
Trend Finder allows you to compare different time periods, export the results to Excel and analyze your historical data.
Identify a trending product? Use our dashboard to move it to the top of your webpage.
Want to target a specific group of customers? If you have access to the customer groups feature, you can use our dashboard to move customers to a different promotion group.
Understanding your product and customer trends has never been easier.
Trend Finder
Price:
$4.99 / month, free trial
We use cookies and similar technologies to remember your preferences, measure effectiveness of our campaigns, and analyze depersonalized data to improve performance of our site. By choosing «Accept», you consent to the use of cookies.